Solution for core
temperature monitoring

Solution for core temperature monitoring
The temperature variable is a key indicator of the subject's physiological status. The continuous nature of the measurement is quite difficult to obtain and only a few restrictive devices (rectal, esophageal probes, etc.) allow continuous core temperature monitoring.
The e-CELSIUS® Performance solution makes possible to collect continuous, reliable and accurate core temperature data while preserving their subjects' comfort and mobility. It is composed of 3 elements:
A dedicated interface (ePerformance Manager), PC and MAC compatible, allows through wire connection to retrieve the data stored in the monitor for archiving or scientific exploitation.
Delivered cleaned
Storage: 2 years
Weight: 1.7g
Size: 17.7mm x 8.9mm
Sampling period: 15s, 30s, 1min, 2min, 5min
Accuracy: 0.2°C
Calibration range: 25°C to 45°C
FIFO memory: 2000 data capacity
Data transfer: RF transmission (433 – 434MHz)
Communication range: 1-3m
(environment and patient dependant)
Life duration: 20 days (with F = 30s)
3 capsules per monitor
Multichannel: 7 monitors in parallel
Storage: 150 185 data per capsule
Autonomy: 24/36h
Size: 120mm x 70mm x 15mm
Activator size: 69mm x 59mm x 31mm

Designed by physiologists, the solution was developed to combine comfort and ease of use. The e-Celsius® Performance solution is currently the only solution on the market allowing continuous core temperature monitoring without any constraint for the subject. Thanks to the on-board memory in the capsule, temperature monitoring can be continuous, without the need to wear the monitor continuously. Key advantages of the solution for our customers: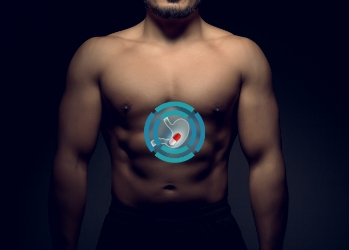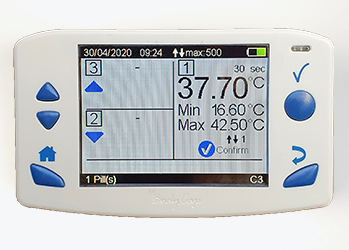 Various applications:
Sport, Research & Clinical
The e-Celsius® Performance solution meets the need for continuous core temperature monitoring in many applications.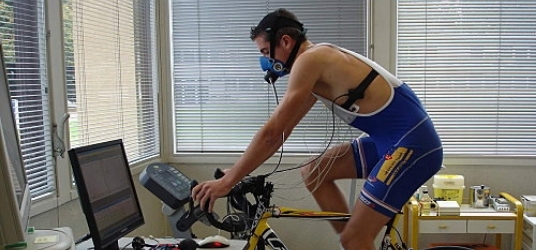 The temperature variable is regularly part of the "Primary outcomes" in the context of a clinical trials. Continuous, reliable and accurate temperature monitoring allows to secure the protocols without adding any constraints for the subject and the operator.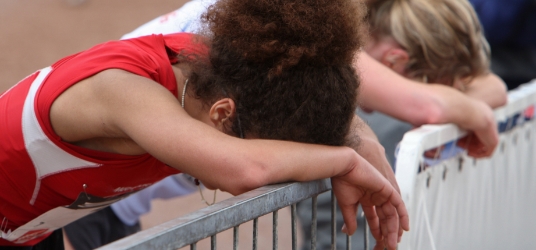 Long duration exercises performed in hot environment induce potential rise in core temperature that could range from hyperthermia to heat stroke. The constraint is similar for people exercising in cold condition; hypothermia risks have to be anticipated.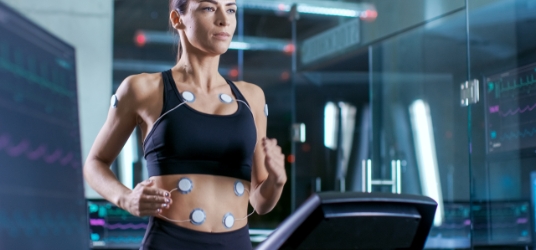 In the context of sports performance, thermoregulatory responses are very different among individuals. Objective measurement of the core temperature during  exercise allows to individualize training processes. The e-Celsius® Performance solution allows individualization of  heat acclimatization protocols and better preparation for competitions in hot environments.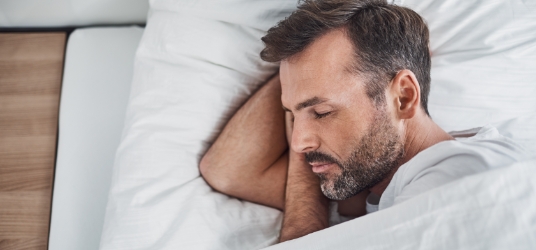 Core temperature is a key indicator of the subjects' biological rhythmicity. Continuous monitoring of this variable allows the characterization of the core temperature circadian rhythm, which is critical for sleep analysis and the sleep disorders diagnosis.
For more details on use cases do not hesitate to consult the "What is it for?"
Please contact us if you need more references.
You are interested in the e-Celsius® Performance solution?